Treating the WHOLE person
by looking at the underlying CAUSE
Chiropractic care in Ocala is not only recommended by physicians for those who have experienced injuries; it's a great alternative to invasive procedures and offers a wide range of benefits for post-operative patients, pregnant women, athletes, and anyone experiencing ongoing joint, back, and muscle discomfort to achieve optimal health.
Dr. Orta has years of experience pinpointing pain symptoms and their underlying causes. He and his team of chiropractic pain relief professionals will ensure you feel comfortable and help relieve the tension, stress, and discomfort you're experiencing.
Healthy Living Natural Health & Pain Management
We use a wide range of non-traditional and instrument-assisted approaches to give our clients the best results possible. Dr. Orta specializes in low-force, pain-free, no twisting, no popping and no cracking cranial adjustments, organ manipulation and spinal adjustments from cranium to feet. Our techniques are not painful, so there's no need to be scared. Try a different approach to chiropractic care and contact us today to schedule a complimentary consultation.
We're happy to accept new patients, answer your questions, and ensure you feel at ease during your visit. Schedule a new patient complimentary consultation with us now.
Common Symptoms Chiropractic May Help...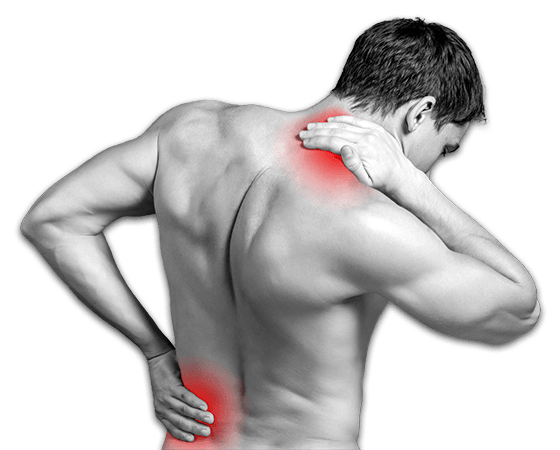 SPINAL DECOMPRESSION TREATMENTS

Our chiropractic care involves gentle, non-surgical spinal decompressions treatments that can address issues with the spine, neck, shoulders, cranium, cranium extremities, misalignment in the foot, rib cage, extremities and pelvis. The treatments can provide lower back and neck pain relief and sciatica pain relief for bulging, herniated, or degenerative disc disease in the neck and lumbar regions of your body. Ongoing pain and discomfort in your back, neck, and sciatica pain can all be attributed to subluxations in your back vertebrae.

EFFECTIVE PHYSICAL THERAPY

Our physical therapy sessions typically last less than 20 minutes and are recommended three times a week for up to a month to treat ongoing pain symptoms. Most patients feel pain relief within six to ten treatments. We offer a comprehensive treatment program that targets the ligaments, tendons, and muscles - stabilizing them and decompressing them to ensure you experience maximum pain relief. We also prescribe regular exercise and adjunctive therapies that may include heat, muscle stimulation, specific exercises and stretches, laser therapy, and more.

Our goal is to help heal the disc and enhance muscular control and support of your back, neck and other structures of your body. Clinical studies show that over 75% of patients experience long-term relief and pain management from these techniques, and we'll strive to see you're more than satisfied with your results.
We'll work to diagnose your pain symptoms and ensure you find relief through our signature spinal decompression techniques and adjustments. Get the relief you need and the ability to enjoy your favorite activities without discomfort. You are more than just a number on a chart at Healthy Living Natural Health & Pain Management in Ocala. Call us today and start your path to a healthier you!